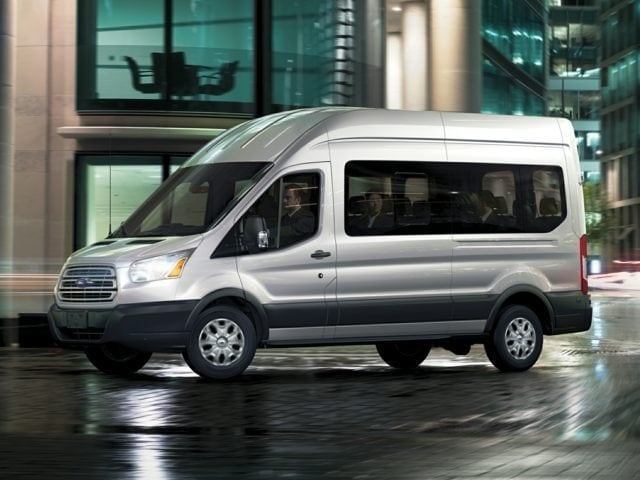 ?
Whether it's for your small business, or to haul the contents of your apartment when you move, the Ford Transit 350 is the ultimate cargo van.
The sibling of the Super Duty truck, the Transit 350 boasts up to 310 horsepower and 400 pound-feet of torque with its 3.5-liter EcoBoost engine, and it also available in diesel. With those engine specs, it barely breaks a sweat hauling all of the equipment, merchandise, or furniture you can fit in its up to 414-cubic-foot cargo area.
The Ford Transit can be configured however you like it to suit your unique needs, including regular, long, and extended wheelbase lengths, and low, medium, and high roof heights. With this massive utility van, of course, even "medium" is tall enough for a 6-foot man to stand upright inside the cargo box.
Reviewers compliment its surprisingly tight turning circle, 42.9 feet curb-to-curb, which makes it easy to drive for a large van.